Collaborations
Collaborations
Becoming proficient in Chinese is a long-term project that requires more than one learning resource. We've partnered with schools and apps that we think offer outstanding products and services.
We do not receive any affiliate payments for these recommendations.

In the last 16 years, LTL has earned an overwhelmingly positive reputation as a leading Mandarin language school in China.
Founded by "foreigners" (who understood first-hand the challenges of learning Chinese as a second language), they were amongst the first schools in China to hire only full-time "career" Mandarin instructors for the benefit of their students.
Recognizing the unique challenges that online learning brings, in 2020 they introduced "Flexi Classes" that combine flexible online scheduling with the benefits of interactive, small-group learning (traditionally only found in classroom settings).
The Basics
Over
150 group classes
running every day.
2-3 students per teacher
for productive group sessions with lots of personal attention.
Native Mandarin teachers
with experience teaching students at all levels
.
Their new "Flexi Classes" give
complete flexibility to book, re-book and even cancel classes
without penalty.
Why we recommend it
LTL's Flexi Classes enable you to build up the basics, speak often, and gain confidence under the tutelage of experienced teachers.
Coming soon: LTL teachers will be able to push vocabulary directly into your Hack Chinese accounts so you never forget what you learn in class!

The best way to increase your retention rate of words in Hack Chinese (and in real life) is to read real Chinese content with the words you are learning.
Which is why we've partnered with Du Chinese, the Internet's most trusted publisher of graded Chinese reading material.
The Basics
2,000+ articles
graded for every level of proficiency from "Newbie" to "Master" (with new articles added every week).
Native apps for iOS and Android
(and a beautiful web-app for studying on desktop).
Native audio for every lesson
to enhance your listening skills alongside your reading skills.
All of Du Chinese's lesson vocabulary is now on Hack Chinese
so you can learn the words first -- and then read like a natural!
You can
Link your Du Chinese account to your Hack Chinese account
to save words and sentences across platforms.
Why we recommend it
When learning a foreign language, reading is one of the most important skills to practice. But finding content at precisely your level is challenging. Graded readers like Du Chinese make it easier — and if you learn the vocabulary first with Hack Chinese, you can approach more of their catalog without fear of frustration.
Hack Chinese Du Chinese Promotion
Try Du Chinese for free. When you're ready to upgrade, use the promo code "DCHACK" at the link below to receive 10% off your Du Chinese subscription.
https://www.duchinese.net/subscribe

Focusing almost exclusively on spoken Chinese, ExcelMandarin's unique curriculum and teaching approach will not only have you laughing through every class, but will also maximize your Chinese speaking and listening time.
Their formal curriculum is further reinforced with 15 hours of community events each month, from movie & game nights to office hours and conversation practice.
The Basics
Cohort-based enrollment,
so you can learn with a community.
A
speaking-focused curriculum
, designed specifically for adults
24/7 teacher assistance
in a dedicated Slack channel.
Why we recommend it
By hand-picking the best elements from in-person learning and optimizing them for online classrooms, ExcelMandarin has created a program that reliably trains adult learners to speak Mandarin at a proficient level within eight months.
Hack Chinese ExcelMandarin Promotion
Email darren@excelmandarin.com with subject "Hack//Excel" to receive one free trial class and a $100 USD discount on your first quarter if you choose to sign up.
For information on EM's free community events, email garrett@excelmandarin.com.

Since 2012, GoEast Mandarin has taken a modern approach to language education with initiatives like continual teacher training, dedicated language consultants, and a focus on the technical aspects of speech production.
These initiatives (alongside their proprietary HSK, business, and spoken Chinese curriculums) have earned GoEast an outstanding reputation for producing highly competent students -- and a loyal group of alumni that describe their teachers as "unlike anywhere else."
The Basics
A curriculum for self-learners
designed to be supplemented with live teachers.
Teachers with BS, MS, or PhD degrees in foreign language education
who routinely undergo additional teacher training at GoEast.
Each student is paired with a language consultant
to help them find a course that matches their level and learning goals.
Live online classes
that focus on using newly learned vocabulary and grammar while speaking.
Self-study before & after live classes
with recorded conversations, grammar videos, and quizzes.
Why we recommend it
GoEast's blended approach of self-learning + live classes with a teacher ensures each student masters the four modes of language: reading, speaking, listening, and writing. And, because the GoEast ethos is to constantly improve teaching quality, you can be sure you are using the most effective learning methods available.

Over the last 17 years, That's Mandarin has earned a reputation as one of the premier Mandarin schools in China, having already helped over 100,000 students (both offline and online) reach their language goals.
You can't talk about That's Mandarin without mentioning their awesome use of technology during the teaching process. Since 2010, they've been using (and continually developing) their own proprietary learning platform, "NihaoCafe", which complements their online classes.
Deeply experienced teachers, innovative (but proven) learning methods, and a powerful suite of technology add up to a learning experience with an edge over classes that use Zoom & Powerpoint.
The Basics
An online learning platform (NihaoCafe) that provides an online learning experience that
surpasses many in-person learning environments.
Highly qualified and deeply experienced "career" teachers.
After-class online review of your in-class progress
(i.e. words you learned, phrases you had trouble with, dialogues you listened to) on their online platform makes it easy to extract the most value possible from their classes.
A full range of class types
from group to private, HSK preparation to business Chinese.
Why we recommend it
That's Mandarin's online learning platform (NihaoCafe) raises the bar on what to expect from online classes. A digital whiteboard, integrated dictionaries with characters & pinyin, videos, dialogues, and more all come together to create a modern online learning environment that eliminates many of the frustrations of taking classes online.
Hack Chinese That's Mandarin Promotion
Use the link below and mention "HACKCHINESE" to receive a free trial class and 5% off That's Mandarin classes.

When it comes to understanding Chinese characters at a level deeper than just recognition, there is no more reputable resource than the dictionaries and masterclasses by Ash Henson and John Renfroe of Outlier Linguistics.
Ash and John have devoted their careers (and most of their adult lives!) to learning how Chinese characters really work. Ash even has a PhD in Chinese from National Taiwan Normal University! The result of their combined efforts is a suite of products that are beloved by an unusually high caliber of Chinese language scholars.
Their Products
A Dictionary of Chinese characters that includes detailed explanations for 3,300 (and growing) characters, including "meaning trees" that help you understand how every character component comes together to create a cohesive whole.
An "Expert Edition" that builds on their basic dictionary with extensive information about the origin and evolution for every character.
A 'Chinese Character Masterclass' that dives deep on the structure of characters, including their form, meaning, and sound components.
A 'Pronunciation Masterclass' that teaches you how to improve your Chinese pronunciation by building a "sound" foundation, knowing what to prioritize when improving your tones, tips on pronouncing initials vs. finals, multi-syllable words, as well as 'fluency' factors like chorusing, rhythm, intonation, patterns, shadowing, and more.
Why we recommend them
Associative learning strategies (like Heisig) are often recommended as a great compliment to spaced repetition. The reasoning goes something like this: by creating memorable stories for each character, it can be easier to remember tones and definitions.
Outlier builds on this approach with a rational twist: instead of inventing stories, learn the true etymology (the origins and changes in meaning throughout history) behind the Chinese characters.
This approach provides two distinct benefits:
When you learn which character components contribute to the pronunciation and which contribute to the meaning, you develop an intuition that helps you understand words you've never even seen (or studied) before.
Knowing how characters were created deepens your knowledge of Chinese language and culture.
Hack Chinese Outlier Linguistics Promotion
Use the promo code "HACKCHINESE" when purchasing any product from Outlier Linguistics and receive 20% off.
https://www.outlier-linguistics/

Example sentences can provide context to the words you are learning and improve your ability to remember them. But finding practice content that is comprehensible can be challenging -- as example sentences with several unknown words aren't particularly helpful.
Dong Chinese is an app that finds content which is comprehensible to you (at your individual Chinese level). By tracking which words you know, it can recommend content that is 90-95% comprehensible to you by searching its huge database of videos and podcasts.
The Basics
Provides example reading and listening content, etymology, and writing practice.
A curated library of thousands of videos and podcast episodes in Chinese, alongside learning exercises generated from over a million example sentences and captioned images.
Open-source etymology dictionary demonstrating how characters are built up from smaller components.
A tone trainer to practice hearing the difference between the different tones in Chinese.
Why we recommend it
Dong Chinese makes finding comprehensible content easy -- and is a great way to reduce the number of 'hard words' you struggle to remember with spaced repetition alone.
Hack Chinese Dong Chinese Promotion
Try Dong Chinese for free. When you're ready to upgrade, use the promo code "HACKCHINESE" at the link below to receive 20% off your Dong Chinese subscription.
https://www.dong-chinese.com/pricing
Domino Chinese is loved by their 100,000+ students for their comprehensive video course for learning Mandarin Chinese. Covering all aspects of Chinese from reading and writing to listening and speaking, it's a great complement to Hack Chinese.
The Basics
Almost
5,000 high-quality videos
(over 100 hours of content).
Many videos were filmed in China, giving students a feel for how Chinese is really used.
You'll learn real-life vocabulary and phrases not found in textbooks, and develop a deep appreciation for modern Chinese culture.
An approachable host (Felix) who makes learning interesting.
Why we recommend it
While scouring the Internet for video lessons can be a great way to supplement your learning, you can progress much faster with a well-planned, structured curriculum. Domino Chinese brings it all together with comprehensive lesson plans and corresponding exercises.

Culturestride
Culturestride
Culturestride is an online-only Mandarin school with an interactive classroom platform with features like pinyin popovers, connected in-class notes, and automated homework assignments.
Each class is one of two types: Theory (for acquiring knowledge) or Practical (for practicing what you already know).
These aren't your typical online classes; For example, in Practical sessions, the target is for 80% of class time to be conversation (not "teaching"). And when class concludes, the conversation is transcribed and sent to you. Perfect for continued learning (and importing into Hack Chinese!)
The Basics
1:1 Theory classes
to fill gaps in your knowledge.
Group Practical (conversation) classes
to solidify what you learn.
An
interactive classroom platform
with Pinyin & definition popovers and connected notes.
Personalized homework
to reinforce what you learned in class
Why we recommend it
Culturestride's practical classes offer something every learner needs: opportunities to use the Mandarin you know. Through role-play, debate, and Q&A, you'll be able to master the Chinese you've been learning in the classroom and on your favorite apps.
Hack Chinese Culturestride Promotion
Use the link below to receive unlimited free access to unfilled Practical classes (if you have taken at least one paid class in the last 30 days).
https://culturestride.com/?code=hackchinese

Andrew Methven is a British national who first went to China nearly two decades ago. Over the years he has acted as an advisor and interpreter to CEOs and chairpersons interested in China.
Now, he publishes a weekly newsletter of modern Chinese language, drawing from Chinese media, social media and TV shows.
The Basics: A Free Weekly Newsletter
Every newsletter includes
words, phrases, and slang
drawn from the real world (and loaded weekly into
Hack Chinese
)!
Everything has
references to the original source material
in case you want to dive deeper.
Everything has
example sentences
to give context.
The Paid Membership also includes:
An
audio version of each newsletter
so you can hear everything explained by Andrew and then pronounced by a native Chinese speaker.
Access to a growing, searchable database
of over 1,300 Chinese words, phrases, idioms, colloquialisms and slang that includes background notes, example sentences, and audio for each entry.
Access to other downloads
such as e-books and topic-focused dictionary downloads.
Why we recommend it
This is possibly the most comprehensive source of modern Chinese vocabulary (with accurate translations and explanations in English) to be found anywhere.
Slow Chinese is best for intermediate and advanced learners. If you're a professional who is actively involved with China, someone who uses Chinese on a daily basis, or a professional translator, there is no other resource we are aware of that can better boost your understanding of modern Chinese.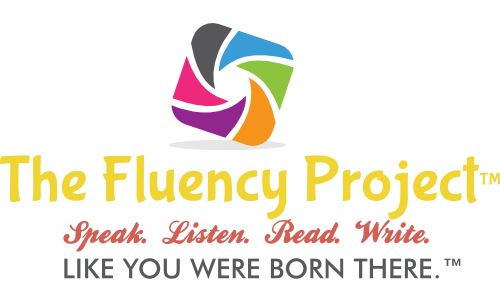 The Fluency Project is a not-for-profit online community of Chinese learners who share Chinese language learning advice, practice together in a live chat room, and participate in online video chats (entirely in Chinese).
The Fluency Project is part of BreakDiving.io, a worldwide community that strives to help people succeed in various aspects of their lives. Their application process ensures that every member is positive and helpful, providing a toxicity-free environment in which to grow.
Why we recommend it
Learning a foreign language is challenging. Having the support of helpful, like-minded learners can make the journey easier and more enjoyable.