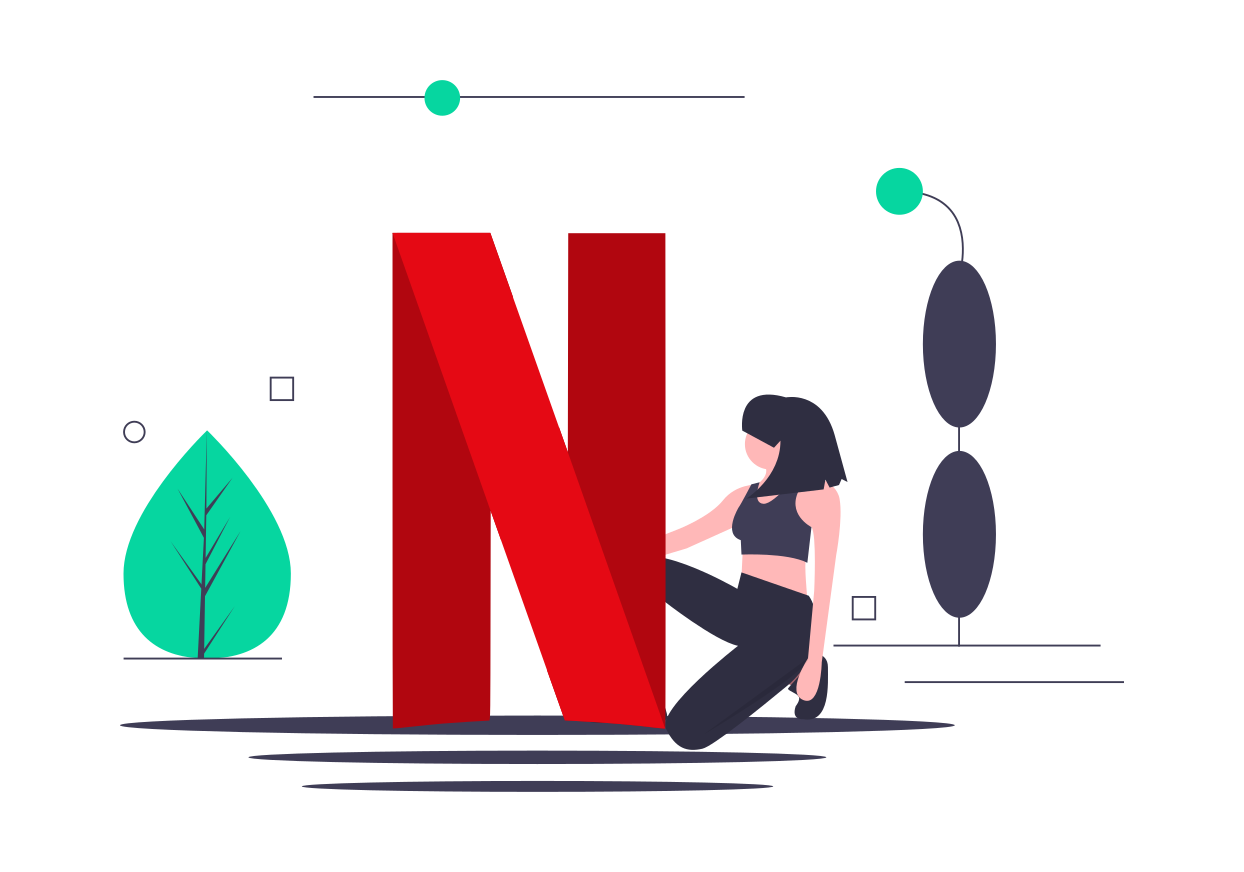 How to Grow Your Vocabulary by Watching Netflix in Chinese
As you probably know, Netflix is an international streaming service that has a ton of movies, TV shows, and more. While this makes it an excellent platform for binge watching your favorite shows, it also makes it a great resource for learning Chinese. There's a plethora of great content on Netflix in Chinese accessible right from your couch.
For starters, to improve your reading skills, you can watch Netflix movies with Chinese subtitles. To improve your listening skills, you can watch Chinese movies with English subtitles. Chinese content from Netflix also provides examples of "real world" Mandarin language use, including slang and informal speech patterns to help you learn Chinese vocabulary in context.
Furthermore, because Netflix is about entertainment and having fun, it makes it easy to find the motivation to study. To help you learn Chinese with Netflix as efficiently as possible, here are some tips.
5 Tips for Studying with Netflix in Chinese
1. Find Shows and Movies That Interest You
You should look for content that you actually want to watch. If you're forcing yourself to watch a historical drama but you'd rather be watching that latest thriller, go for the thriller (and the same goes for the reverse situation)!
Find shows that you want to watch because they interest you. They should bring some additional value or pleasure to your life. Even if one of your goals when watching Netflix is to learn more Mandarin, don't watch just anything — watch something that excites you!
If a show bores you, you're not going to watch it. This is true for shows in English, and it'll be even more so for shows in a second language.
2. Find Shows and Movies That Are Relevant to Your Chinese Learning Goals
Find content that introduces you to vocabulary and situations that are useful to you. If you speak Chinese in your business dealings, consider finding a show that includes scenes of people doing business. If you want to improve your Chinese in everyday social situations, try watching shows that focus on everyday interactions! Chinese dramas on Netflix can be great for this kind of practice.
Exposing yourself to different situations through watching Netflix in Chinese will prepare you for real-life encounters when you want your Chinese skills to be at their best. This practice helps you feel more comfortable and confident.
3. Watch Your Programs with both English
and
Chinese Subtitles
If you're watching a new show, watch it with both English and Chinese subtitles at the same time. This will help you understand the basic plot and intrigue better while you're learning Chinese.
It's not good to feel lost when you're trying to get into a new show, and if you start watching your new show only in Chinese, that's a risk you run. On the other hand, if you watch Netflix shows with Chinese subtitles and English subtitles, you not only ensure you understand the dialogue but also give yourself the opportunity to learn and memorize new Chinese characters.
To make all of this easy to do, check out Language Reactor for "a Chrome extension that gives you superpowers over Netflix" (please note, we are not affiliated with this service). Really, it makes using Netflix in Chinese much more convenient for studying Chinese.
4. Take Note of Unknown Sentences and Words
You're bound to encounter plenty of Chinese language material that you don't know when you dive into a new show or movie. This can be everything from technical vocabulary to Chinese internet slang. Take this opportunity to fill in some of the gaps in your learning!
As you watch your show, write down all the sentences and words you don't know. Then add them to your Hack Chinese word list to practice them and memorize them long term!
Don't worry about trying to cover everything from a 45-minute episode. Just pick your favorite episode and spend 5–10 minutes watching and jotting down what you want to study later.
5. Listen and Repeat!
Carefully listen to the dialogue in whatever you're watching and repeat what you hear. You should almost be speaking at the same time as the actors you're imitating. This might take some practice, but you'll get the hang of it over time.
This method helps you improve your fluency and pronunciation in the Chinese language. It also helps Chinese language learners understand how to talk naturally like a native speaker.
So if you want to improve your language skills with Netflix in Chinese but don't know where to start with content selection, look over this list of popular contemporary flicks and see if one of them catches your attention.
BONUS: Popular Chinese Online Video Platforms
Finally, if you are looking for some video content outside Netflix, here's a brief summary of some of the top Chinese video platforms you can check out to access more Chinese video content.
Youku has been called the "YouTube of China," but it also offers subscriptions for content like Netflix and Hulu do.
Bilibili is a platform for video sharing known for its dedication to anime culture as well as its bullet comments (known as Danmu) that scroll across the screen.
iQiyi is a platform that's like a Chinese Netflix. It's a great place to check out movies and TV shows.
Kauishou is a short video platform that competes with Douyin. Users upload their own photos and short videos.
Tencent Video hosts video content much like YouTube, but it also offers users much more content, like TV shows, movies, sporting events, and more.
The Most Bingeable Way to Study Chinese
Watching Chinese films and TV are great ways to study Mandarin, and we hope these lists and tips help you to improve your Chinese with Netflix (or another video hosting platform). On Netflix, you're able to see actors communicating with each other in Chinese as people do in real life. This experience shows you how to harness your Chinese more fluently while improving your confidence.
Best of all, watching Netflix in Chinese is fun, so whenever you have the time, you can just kick back, grab some popcorn, and study Chinese at the same time. Who would've thought that Chinese study could be so easy?